Hi there! This update is created with only one goal -- to save this input thingy.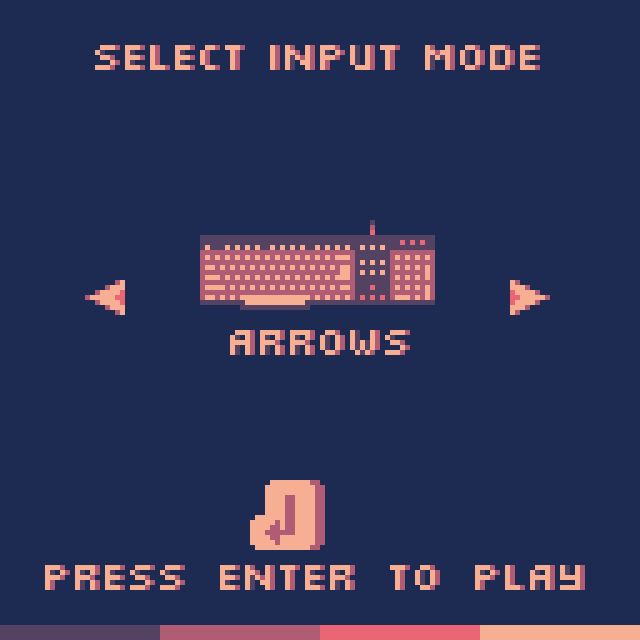 A couple of people who played the game was a little bit dissapointed with controls, which is understandable, because I messed it up. Players on Xbox-compatible controllers was using left hand to play, keyboard players was using right hand. And this is plain wrong. This update introduce new input mode selection menu, which customizes game as you see fit from 4 modes:

keyboard WASD
keyboard arrows
controller buttons
controller D-pad
Original idea was to present even more sophisticated input modes, including combined and local VS. We getting there, just be patient!
Minor changes done to decrease audio volume by 5%, lowering base speed by 5% and adding a couple of pixels here and there. Including that 'W' letter, which gave problems to couple of users. And fixed a couple of good'ol bugs.
Thank you for reading! If you think there is a lot more that need to be done, just tell me. I am always glad to hear what you think!
Files
ComboBoss_v3_html5.zip
590 kB
Oct 19, 2017
ComboBoss_v3_win.zip
2 MB
Oct 19, 2017